Our Staff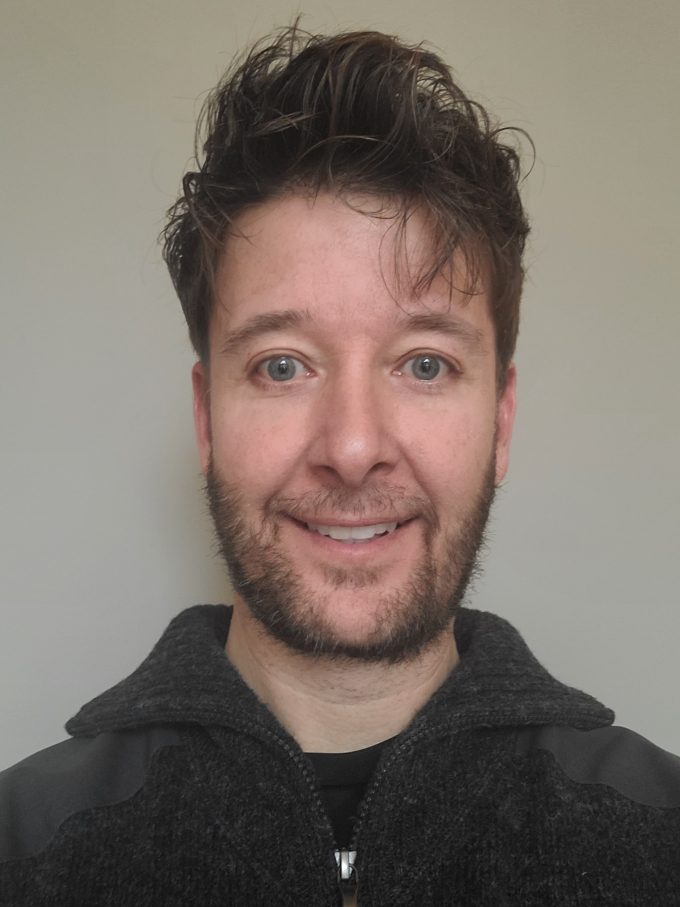 Jesse Wasmuth
Chief Financial Officer
Jesse grew up on a grain farm in East Central Alberta and attended the University of Alberta, earning a Bachelor of Commerce degree with a marketing focus. Taking a job with a line company out of school, Jesse first landed in the Peace River Region of Alberta followed by a move to Calgary where he spent approximately ten years in different management and merchandising positions.  In 2003 he left to join a family accounting practice and had started his own within a short period of time.  Jesse received his accounting designation in 2008 and since then has worked closely with a number of inland terminals before joining CMI Terminal Ltd. at the beginning of 2018.
Currently Jesse resides in Red Deer, Alberta with his wife Stacey and two sons Carson and Cole.  They enjoy travelling and getting out to the mountains as much as possible.  Jesse is the treasurer of a local minor sport association and enjoys watching most sports, particularly hockey and football (soccer).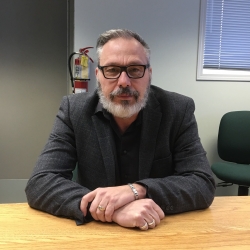 Andrew Kolbeck
President/Chief Executive Officer
Andrew grew up at Lake Lenore, his father farmed at St. James. He has been in the Agricultural business since May of 1978, and in management since August of 1978. He worked for Richardson's from May of 1978 to April of 2000. Managed facilities at Carrot River, SK, Swan River, MB and Rockhaven/Wilbert, SK. He has been with CMI Terminal since 2000; from 2000 to 2002 as an employee and from 2002 to present as GM of Operations.
Andrew was also a part-time student at the University of Saskatchewan from 2002 to 2005, where he studied Basic Accounting level 1 & 2, Organizational Behavior, Marketing, Human Resource Management and received a certificate in Management Development.
Andrew is married to Debra and they reside in Spalding. They have 2 sons whom are married, and 7 grandchildren. He enjoys long distance running, cross country skiing, kayaking, and reading fiction.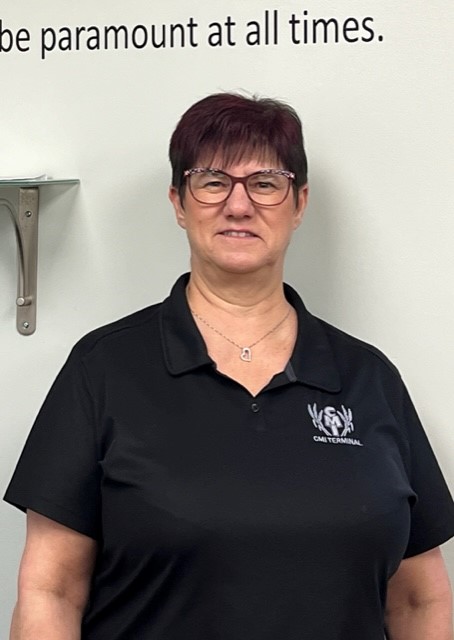 Jackie Buhs
Controller
Jackie began her career with CMI in 1998 as the Controller. She assisted in conducting a public share offering of CMI Terminal Ltd. to build the terminal. Jackie currently holds the position of Controller, and sits on the Board of Directors as the Corporate Secretary.
Jackie hold her Certificate in Local Government Administration & Urban Class "C". She resides in Watson, Sk with her husband, Doug.
Jodie Draude
Human Resources/Payroll Administrator
Jodie began her career with CMI in April 2018 in the Human Resources/Payroll Administrator/ position, which she still holds today. She has 9 years of experience in Payroll Administration, having worked for Black & McDonald Ltd. as the Payroll Administrator for four years before beginning her career with CMI. Jodie holds her Payroll Compliance Practitioner Certificate from the National Payroll Institute.
Jodie grew up in Saskatoon, Sk and relocated to Spalding, Sk in early 2018. She currently resides in Spalding with her husband, Cole, and their daughter, Emma. Jodie enjoys decorating cakes, attending concerts, travelling, and spending time with family and friends in her down time.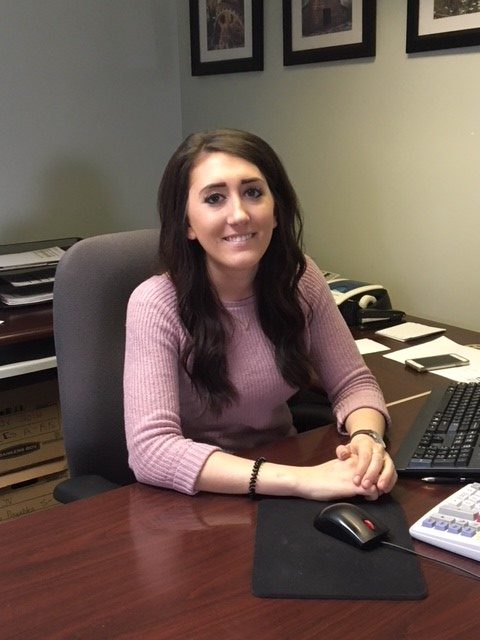 Amber Prevost
Accounting Administrator
Amber grew up in Naicam and currently resides on a farm in the Rose Valley area. She started with CMI in October of 2017. Amber has completed her Business Certificate and Financial Services Diploma through SIAST, as well as her Bachelor of Commerce Degree majoring in Management through the University of Saskatchewan.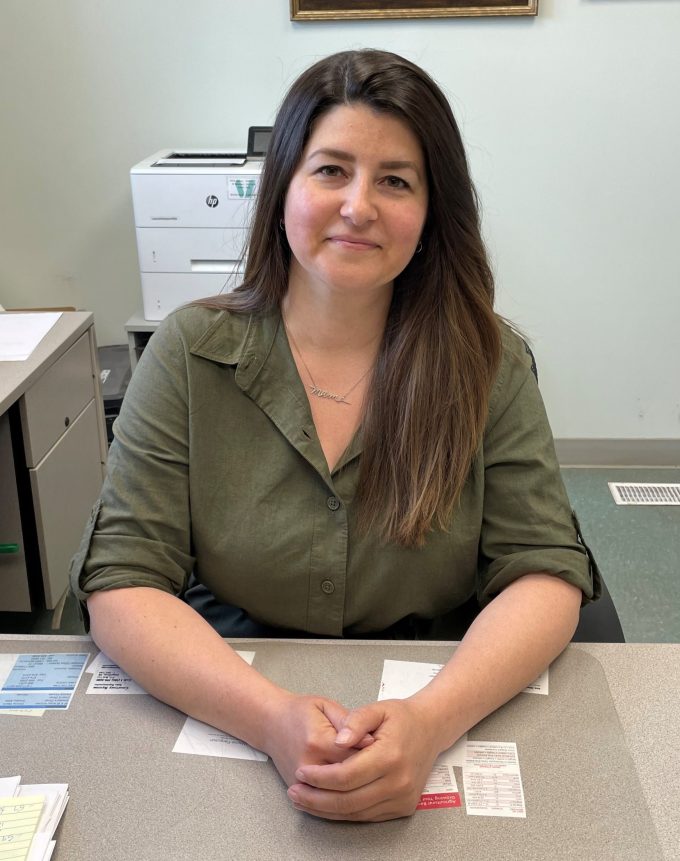 Rachelle Anholt
Agribusiness Administrator
Rachelle began her career with CMI in 2006 as the receptionist. She then took on the responsibilities of cash tickets for CMI JV in 2008, and crop inputs admin for CMI AG in 2011. She currently holds the position of Agribusiness Administrator for CMI JV & CMI AG. Rachelle holds her Office Administration Certificate from Carlton Trail College.
Rachelle currently resides on an acreage outside of Naicam, with her husband Garett, and their two sons Luke and Beau.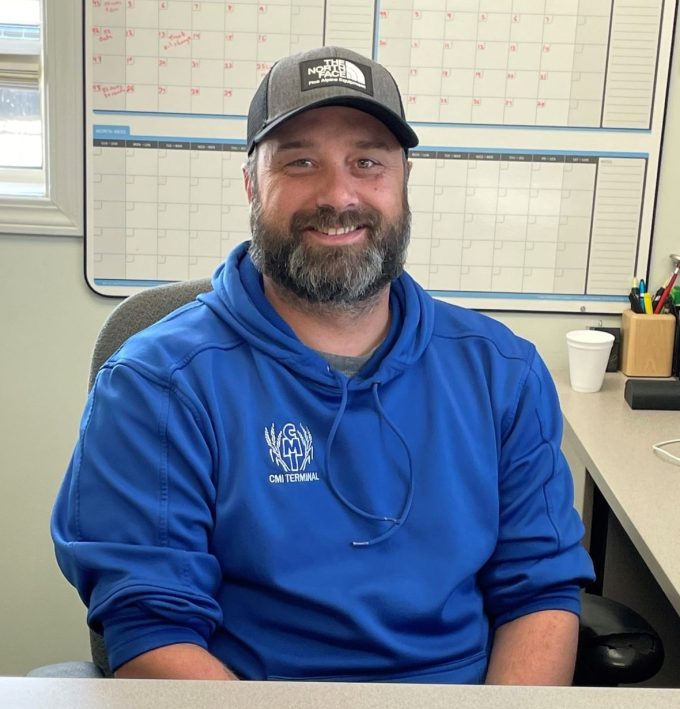 Darren Flaata
Grain Marketing & Logistics Manager
Darren began his career in the Ag industry in 2000 with Melfort Cargill. He then moved onto working at a pulse processing plant, running cleaners, after Melfort Cargill shut down. Darren then began his career with CMI in 2006 as a Facility Assistant. He worked toward his Level 3 Grading Certificate and was promoted to Shift Lead/Head Grader. He held this position until 2015, when he took a leave for family. Darren rejoined CMI in 2019 as apart of the Marketing Team alongside Derek. He then moved onto the position of Grain Marketing & Logistics Manager in April 2023, which he still holds today.
Darren resides in Melfort with his wife, Carla, and their daughter Cadence. In their spare time, he and his wife run a small business out of their home. Darren also currently sits on the Melfort Golf & Country Club Board & Wapiti Valley Ski Resort Board. His summers consist of spending time with his wife and daughter camping, fishing & golfing. In the winter, Darren devotes his time to being a Ski Instructor, giving those who aren't able to ski on their own the opportunity to experience downhill skiing. He holds his CADS Certificate (Canadian Adaptive Snow Sports), making him 1 of 2 people that are current instructors in the North East.
CMI has offered great family support for Darren and his family and been a huge part of their lives. He couldn't ask for a better group to be around.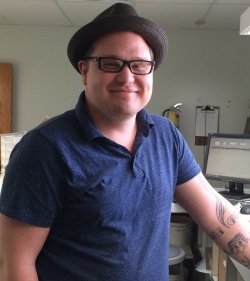 Andrew G. Kolbeck
Grain Marketing
Andrew lives in Naicam and works as the Facility Operations Manager. In the past, CMI has also employed him in Marketing & Sales at Lake Lenore, Facility Assistant at CMI Wood Elevator in Naicam, and as a Cleaner Operator. Andrew shipped the very last railcar from Naicam before the rail service was terminated. He is married to Amy and they have 6 children – Andrew the 5th, Evangeline, Odette, Elizabeth, Jane & Theodore. His pastimes are messing about in small sailboats, reading literature, playing ragtime music, and traveling across Canada with his family.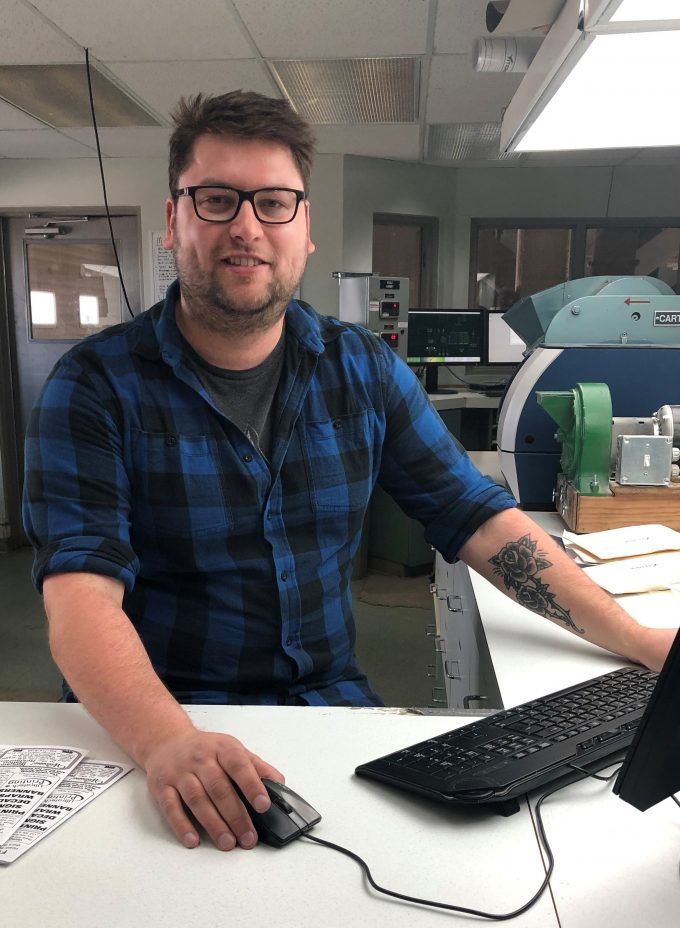 Matthew Nystuen
Facility Operations Manager
Matthew grew up in Spalding and currently resides in Humboldt with his wife Morgan and 2 children, Joey and Sophie. He started working at CMI part time in high school and has been full time since 2011, now working as the Assistant Operations Manager. Matthew enjoys golfing, spending time with his kids and spending time out at the lake.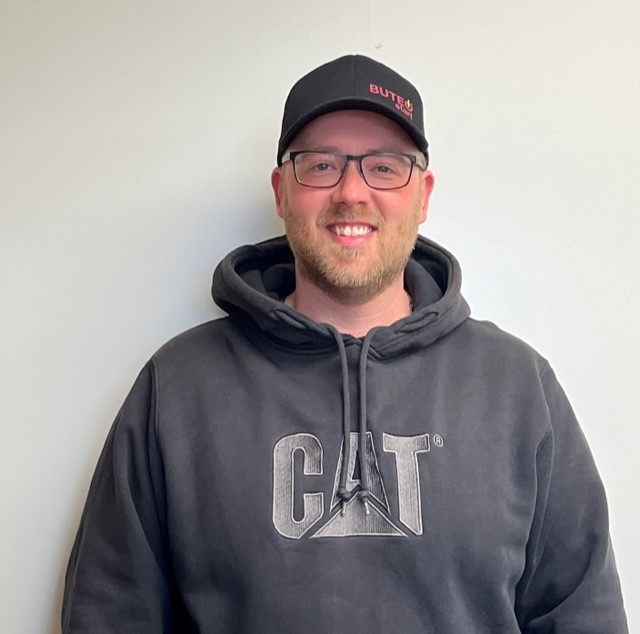 Jesse Talloden
NH3 Coordinator
Jesse grew up and currently lives in Naicam with his wife Denise.
Jesse assists in delivering chemicals to producers and also dry fertilizer. In the Spring and Fall he stays busy with coordinating/dispatching of NH3.
Jesse enjoys camping and spending time with his wife, pets and other family members.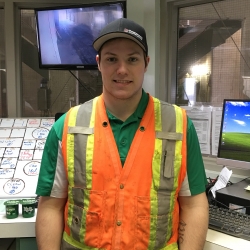 Brandon Sloan
Assistant Operations Manager
Brandon grew up in Medicine Hat, AB and moved to Saskatchewan in 2013. He lives in Melfort with his wife Shelby and two kids Lochlan and Stevie. Brandon started his career in the ag industry with CMI in June 2015. His hobbies include playing hockey, golf and fishing.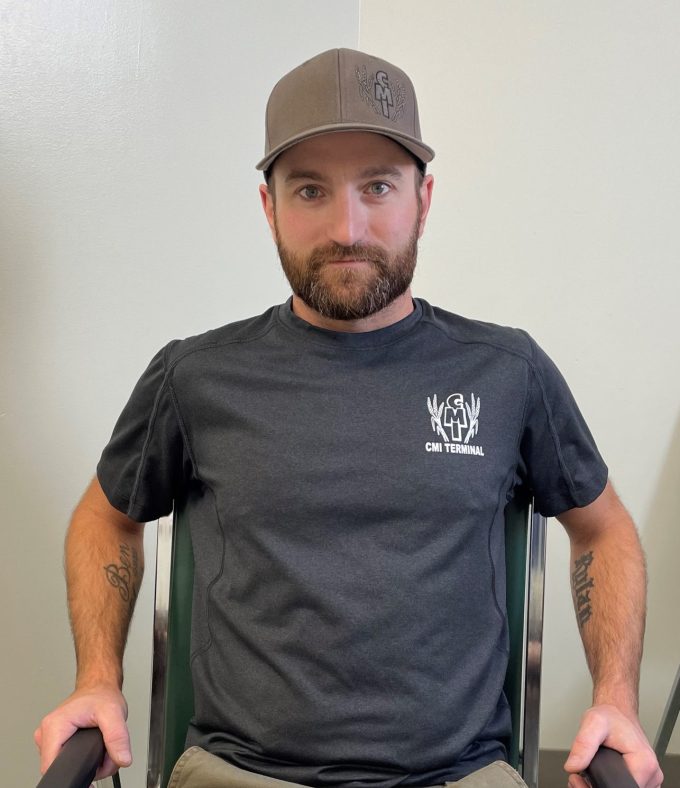 Curtis Strome
Facility Assistant
Curtis began his career with CMI on July 2015 as a Facility Assistant. He currently holds the position of Facility Assistant & NH3 Driver. Curtis holds his Level 3 Grading Certificate.
Curtis resides in Naicam, Sk with his wife, Alysha and their children, Rylan, Ben, & Adalynn. He enjoys hunting, fishing, hockey, and camping in his spare time.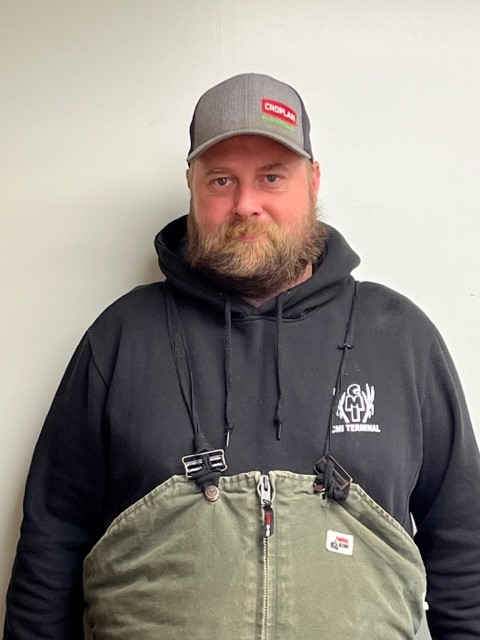 Brennen Rausch
Facility Assistant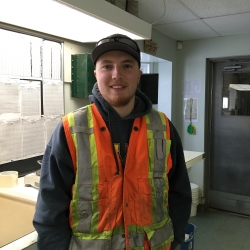 Justin Ulrich
Facility Assistant
Justin lives in Humboldt. He enjoys sledding, quadding, hunting, fishing and camping with family and friends.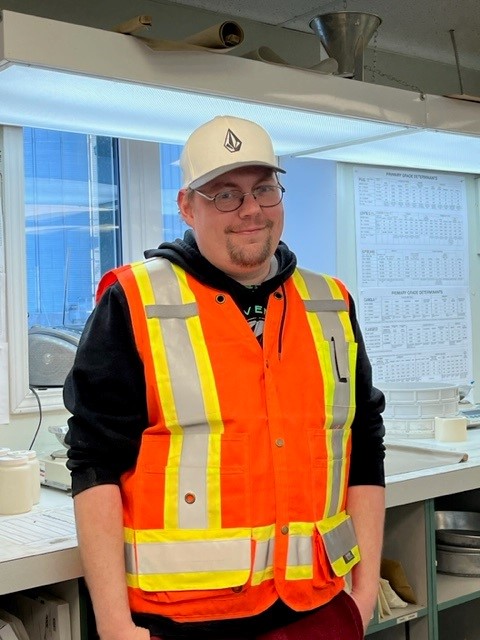 Kyle Biehn
Facility Assistant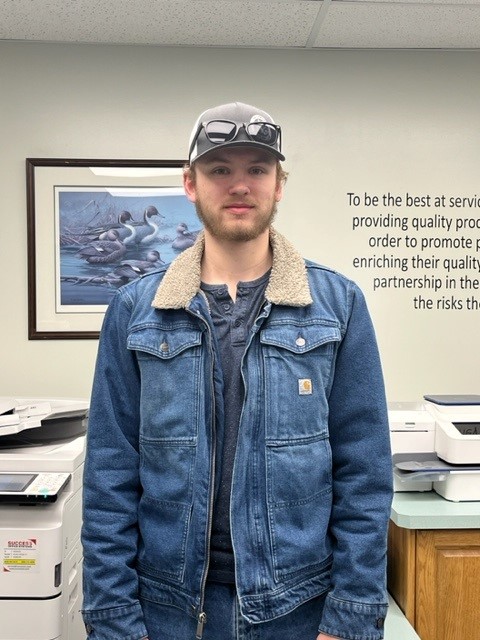 Landon Woolsey
Facility Assistant
Soren Seykora
Facility Assistant
John Mercer
Facility Assistant
Ashten Wright
Facility Assistant - Student