Attention Producers
Do you have a myViterra account?
Signing up is simple and it only takes a couple minutes.
With a myViterra account you can:
– access grain prices
– view elevator receipts
– create online target agreements
– view account information
– and much more!
Click here to register for myViterra today!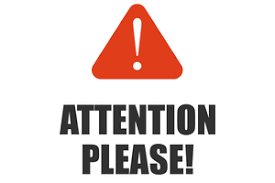 Our driveway is open for deliveries WITH restrictions to driver access limited to the driveway only.
Staff will continue to assist customers as best they can, please call 306-872-2777 for any business needs.
We will continue to update you with any changes to our normal business operations. If you have questions or concerns regarding COVID-19 please visit Canada's Public Health website.
To avoid potential disruption of cash ticket payments, producers are strongly encouraged to enroll in Viterra's Electronic Funds Transfer program. As we are now closed to the public, please phone or email Rachelle Anholt for more information.
306-872-2777 or ranholt@cmiterminal.com
Please click HERE to download the form.
Protect Your Herbicide Application with InterLock
CMI Ag is proud to present a new product to Western Canada. Talk to the CMI Ag staff about the benefits of adding InterLock to your spray application.
Copyright © 2018. All
market data
is provided by Barchart Solutions. Futures: at least 10 minute delayed. Information is provided 'as is' and solely for informational purposes, not for trading purposes or advice. To see all exchange delays and terms of use, please see
disclaimer
.


CMI CUSTOM TRUCKING
CMI has a truck and trailer unit for hauling in producer contracts. For further information and to check the rates for each commodity please call (306) 872-2777.